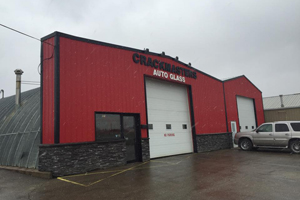 Crackmasters Auto Glass began in St. Albert, Alberta, Canada in 1994 with just one employee. Since then, we've grown into a network of more than 60 Crackmasters Auto Glass repair franchises throughout Canada, plus one location in New Zealand. We provide the best windshield repair and replacement services in the world!
The products and services we have to offer include the following:
Crack Repair up to 12 inches
Hi-tech Polishing
Windshield Treatment
Chip Repair
Windshield Replacement
And so much more.
---
Vehicle Safety Information
Damage to your windshield compromises your vehicle's structural integrity. Crackmasters is the only company in Canada that can fully restore the structural integrity of your auto glass. We won't simply try to stop a crack from spreading or fill it with resin that won't hold in an accident, we'll fix the crack and do so for far less than the cost of auto glass replacement.
If we can't fix your damaged windshield, nobody can! In those cases, our certified auto glass technicians will professionally install quality, OE replacement auto glass for a great price and warranty it for life.
Franchise Opportunities
Crackmaster Distributors, Ltd. offers a variety of franchise opportunities to help you expand your offerings and improve the level of service you can provide to your customers.
Call 888-349-2729 or email us for more information about any of these opportunities.
Crackmasters Windshield Repair
Chipmaster Auto Paint Systems
Scorpion Bonded Truck Bed Protection
Pro-Concept Coatings
Detailmasters Car Care Specialists
Scorpion Window Film
News
Be sure to continue checking back here for more news and updates from Crackmasters!
Wipe Out Breast Cancer
Purchase our pink windshield wipers for breast cancer support, treatment, and general awareness